Hope Quotes For Your Recovery from Alcoholism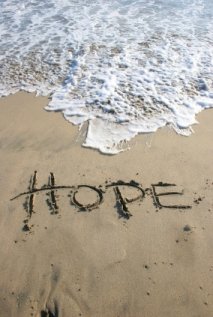 Here are some "Hope Quotes" – prayers and readings for daily motivation in your recovery from alcoholism. These recovery quotes are what kept me sober in those shaky first days of sobriety.
I hope they help you, too.
When I focus on what's good today, I have a good day. When I focus on what's bad, I have a bad day. If I focus on the problem, the problem increases. If I focus on the answer, the answer increases. 
-Big Book of Alcoholics Anonymous 
With God in the vessel, I smile at the storm. 
And acceptance is the answer to all my problems today. When I am disturbed, it is because I find some person, place, thing or situation - some fact of my life - unacceptable to me, and I can find no serenity until I accept that person, place, thing or situation as being exactly the way it is supposed to be at this moment. Nothing, absolutely nothing happens in God's world by mistake. Until I could accept my alcoholism, I could not stay sober; unless I accept life completely on life's terms, I cannot be happy. I need to concentrate not so much on what needs to be changed in the world as on what needs to be changed in me and my attitudes. 
— Alcoholics Anonymous; Fourth Edition; pg. 417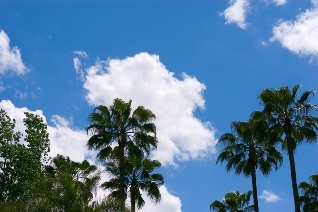 God, direct my thinking in the 24 hours ahead. Let it be divorced from self-pity, dishonest, self-seeking motives; from resentment and fear.
If I face indecision, if I don't know which way to turn, please give me Your inspiration.
Help me, God, not to struggle, but to relax and TAKE IT EASY. My goal today is inner peace and inner contentment.
Show me all throughout the day what my next step is to be. Guide my every thought, word, and action.
Remind me that I may rely on You.
Teach me love and tolerance for others.
Especially free me from self-will. Thy will, not mine, be done.
Adapted from the Big Book of Alcoholics Anonymous.
Hope Quotes
I can do all things through Christ who strengthens me. 
-Philippians 4:13 
We have to feel to heal.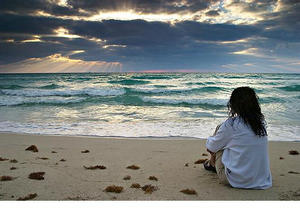 My Life Verse: I Timothy 1:15-17
This is from The Message version of the Bible.
Here's a word you can take to heart and depend on: Jesus Christ came into the world to save sinners. I'm proof—Public Sinner Number One—of someone who could never have made it apart from sheer mercy. And now he shows me off—evidence of his endless patience—to those who are right on the edge of trusting him forever.
Deep honor and bright glory to the King of All Time— One God, Immortal, Invisible, ever and always. 

recovery quotes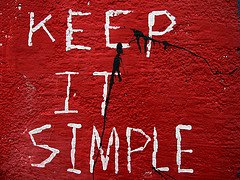 The Serenity Prayer
Strive to be as a little child who, while his father holds his hand, goes on fearlessly, and is not disturbed because he stumbles and trips in his weakness.
So long as God holds you up by the will and determination with which He inspires you, go on boldly and do not be frightened at your little checks and falls, so long as you can throw yourself into His loving arms in trusting love.
Go there with an open, joyful heart as often as possible; if not always joyful, at least go with a brave and faithful heart.
- St. Francis de Sales 
---
God, You are bigger than this!
---
Prayer of Hope: The Third Step Prayer
God, I offer myself to You to mold me and use me as You would want. Relieve me of the bondage of self that I may better do Your will. Take away my difficulties, that victory over them may bear witness to those I may help through Your power, Your love and Your way of life. May I do Your will always. Amen 
When you come to the edge of all the light you know, and are about to step off into the darkness of the unknown, faith is knowing one of two things will happen: There will be something solid to stand on or you will be taught to fly.~Barbara J. Winter 
Recovery is about PROGRESS, not perfection. 
God is in loving control of the reconstruction of my life!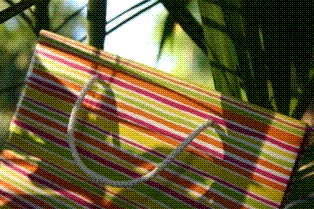 A gift is free, unearned, and wrapped with love. It brings joy to the receiver as well as to the giver.
So it is with God's gift of grace through Jesus Christ! 

"I drank for happiness and became unhappy. I drank for joy and became miserable. I drank for sociability and became argumentative. I drank for sophistication and became obnoxious. I drank for friendship and made enemies. I drank for sleep and woke up tired. I drank for strength and felt weak. I drank for relaxation and got the shakes. I drank for courage and became afraid. I drank for confidence and became doubtful. I drank to make conversation easier and slurred my speech. I drank to feel heavenly and ended up feeling like hell."
- Author Unknown
---
"Alcohol doesn't console, it doesn't fill up anyone's psychological gaps, all it replaces is the lack of God. It doesn't comfort man. On the contrary, it encourages him in his folly, it transports him to the supreme regions where he is master of his own destiny."
- Marguerite Duras 


"The Lord your God is with you, he is mighty to save. He will take great delight in you, he will quiet you with his love, he will rejoice over you with singing. (Zephaniah 3:17)"
---
I am what I am!


-Popeye
---
We earnestly pray for the right ideal,
for guidance in each questionable situation, 
for sanity, and for strength to
do the right thing. 
- Big Book of Alcoholics Anonymous
---
I'll be adding more hope quotes as time goes on.
Do you have any great quotes, prayers, scripture, or readings that would inspire those of us in recovery?? If so, please let me know and I will post them here.
Just contact me. 
---
---