---
New Life in Recovery Sitemap
Use the sitemap to help you find what you're searching for on new-life-in-recovery.com.
The site is growing bigger and bigger, and as it grows you may find it easier to use this sitemap to find your way around.

Symptoms of Alcoholism: 12 Questions
The Physical Effects of Alcohol
Dealing with Cravings for Alcohol
The Connection Between Alcoholism and Depression
Alcoholism's Effects on the Family
Alcoholism's Effects on Marriage
An Alcoholism Quiz (For Alcoholics Only)
Alcoholism Treatment Information
The Program of Alcoholics Anonymous
Information About Al-Anon Meetings
Celebrate Recovery Program of Recovery
My Story of Recovery from Alcoholism
Ask a Question * Make a Comment.
Refer a Friend to New-Life-in-Recovery.com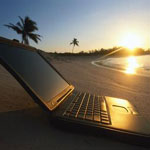 Happy Surfing!


---