Alcoholism and Marriage 
Do Not Mix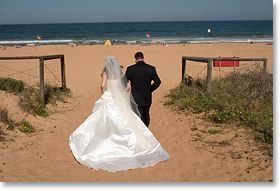 Alcoholism and marriage are almost always a toxic mixture. Why? Because with time alcoholism gets worse, never better.
I think of young women, for instance, madly in love but having doubts about marrying . . . Maybe you've heard the conversation: "He's such a great guy, BUT, he drinks too much ..." I want to scream, "DON'T DO IT!!"

Alcoholism and Marriage: It's the perfect set up for disaster.

As I explained in My Story , my mother was alcoholic; my father was not.
An interesting sideline to this is how adult children of alcoholics unwittingly marry alcoholics, often re-entering the very problematic situation they are trying to escape. Such was the case with my father. He grew up in an alcoholic home, his mother often embarrassing him terribly as a child. He married a home-town girl, seemingly sweet, beautiful and fun. It was a careful decision, made after graduating from dental school and making plans to go into practice with his father.
I'm certain that my mother's alcoholism (like my own) was undetectable by others in the beginning stages. So she liked to have a few cocktails, who didn't? Maybe she did lose control once in a while. Who didn't?
Boy, does this ever sound familiar because it describes me in my teens and twenties.
---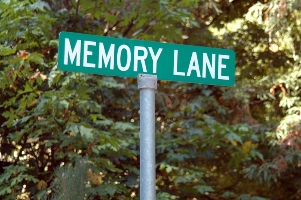 I have a vivid childhood memory of one night when my mother was drunk and belligerent. I must have been about 5 or 6 years old. As always when she reached this stage, she was looking for a fight. It was what she did when she drank. She'd get something, anything, planted firmly in her head and go to work trying to quarrel about it. "Quarrel" might be too mild. By the time the night was over, she wasn't happy unless there was an out and out brawl over the topic.
So this particular summer night, I remember her glassy-eyed, jaw-clenched, swayed stance in the kitchen and my dad trying to reason with her, but throwing up his hands in exasperation. He retreated to a lawn chair in the backyard, staring dismally at the stars. He was so incredibly sad, it seemed only appropriate for me to crawl into his lap and try to console him.
A telling picture of alcoholism, marriage . . . and a little girl trying to make it all better. THIS is what alcoholism does to marriages and to families.
When I was twelve, my father was killed in a car accident. He left us, his three children and my 35-year-old mother, whose alcoholism was by this time in full swing, to fend for ourselves. See my page on the effect of alcoholism on children for more on this story . . .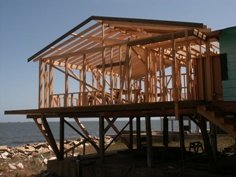 Always Under Construction. 
Check back often to monitor the progress. 
Alcoholism and Marriage: My Take on Things
How many divorces are the direct result of marriages affected by alcoholism? No doubt the statistics are high. Alcoholism and marriage truly do not mix.
Although I was oblivious to the fact at the time, there was a direct correlation between my alcoholism and my previous failed marriages. In the first place, I made very poor choices as the result of growing up in an alcoholic home and my own faulty thinking as an alcoholic myself. My "husband-picker" is definitely in need of a little repair!
A Few Reasons Why Alcoholism and Marriage Don't Mix -- from my own experience
√ Alcoholics tend to live in a constant state of resentment and blame.
√ Add to the mix the alcoholic's tendency toward selfishness and self-centeredness. 
√ Alcoholism directly interferes with intimacy in marriage. 
√ Any tendency toward jealousy is magnified with alcohol abuse. 
√ Alcoholism often leads to financial problems. 
√ When one spouse is alcoholic, trouble. When both are alcoholic (or addicted in some other fashion), disaster. 
Back in my drinking days, I had this crazy, persistent belief that my husband's sole job in life was to make me happy. He was my god - my answer to happiness and security. I was sure I would never make it in life without him. Incidentally, he never could live up to all this.
The beautiful thing I've learned in recovery is that a spouse, or anyone else I am in any kind of relationship with, has only one job, and that is to be himself or herself. It's my job to accept this person as they are, "warts and all"! I now look to God alone to be my answer to happiness and security. And it works! I know absolutely that I would never make it without Him. People will fail me in this fallen world, just as I may fail other people. But my Loving Father God will never, ever fail me.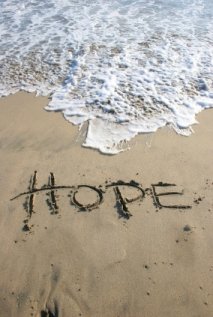 All this talk about alcoholism and marriage can be pretty discouraging. To suggest that such a marriage is hopeless and doomed to divorce is NOT my intent here. There is hope!
So what do you do if you find yourself in a mess of a marriage with an alcoholic?? Help and support is available through Al-Anon , A.A.'s sister program for family and friends living in the midst of the disease of alcoholism. Help for spouses is available so that you can focus less on getting them sober and more on enjoying and living your life - even, yes EVEN if your spouse is still drinking.
Although my main recovery program is Alcoholics Anonymous, I happen to know that Al-Anon is a wonderful, healing program for those who stick around and work through the Twelve Steps. Some of the happiest, healthiest marriages I have ever witnessed are where one party is a member of Alcoholics Anonymous and the other Al-Anon. Why? Because they are both living their lives based on principles learned in the Twelve Steps. What could be more perfect??
If your marriage is being affected by alcoholism, please don't hesitate to find an 
Al-Anon group and get the support you need from people who truly understand.
"I'll lend you my hope for a while. You
seem to have lost yours."
---